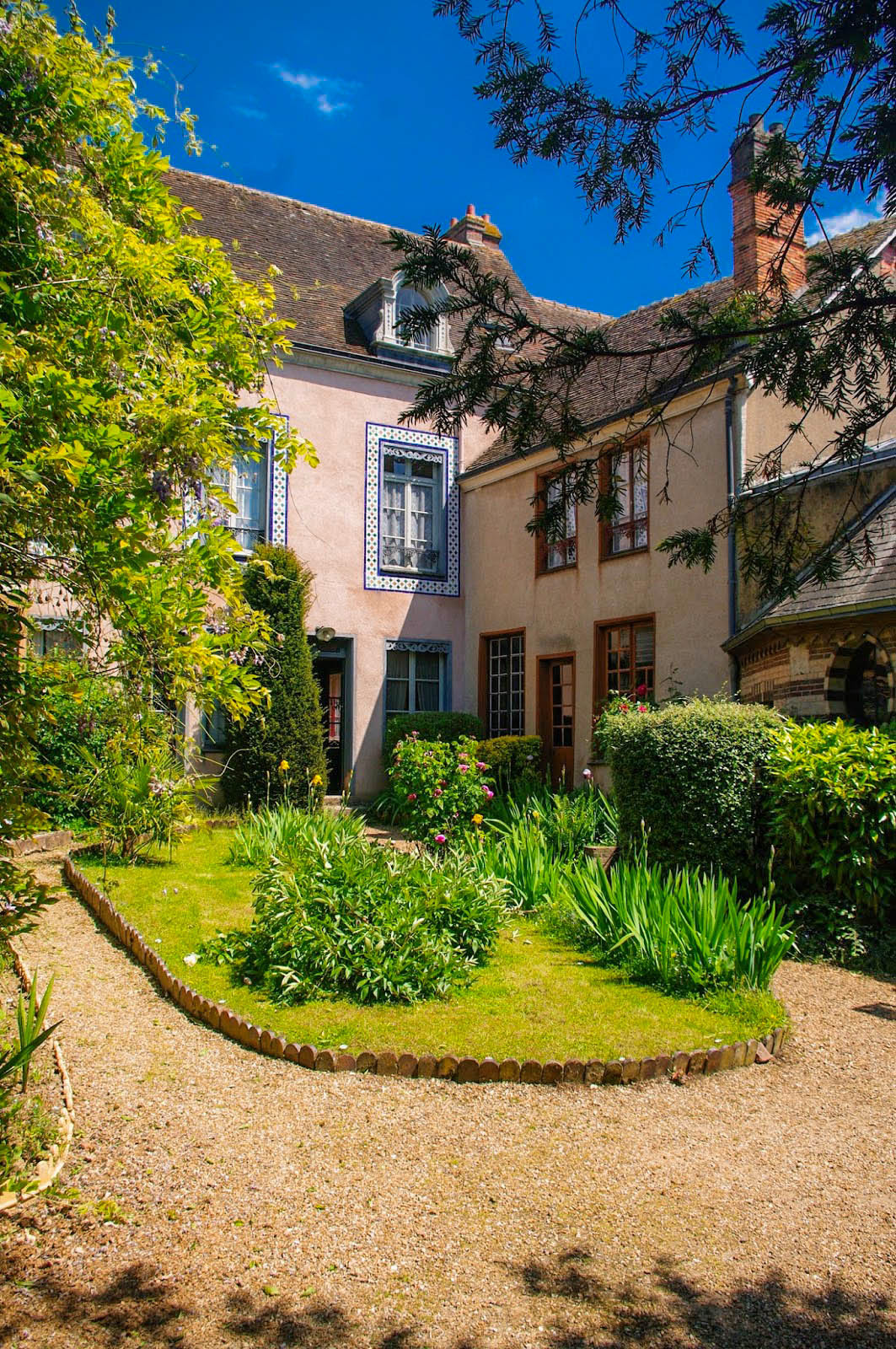 The House of aunt Léonie-Musée Marcel Proust, which was set up in 1954 by Ph.-L. Larcher, was the residence of Jules and Elisabeth Amiot, the author's uncle and aunt. As a child, Marcel Proust, aged between 6 and 9, used to spend his vacation here, until he was forced to avoid it entirely due to his asthma crises. In the novel, it is here that "aunt Léonie" offers the hero the small madeleine which, many years later, will resuscitate the entire city of Combray. The house, with its flowery garden, its picturesque kitchen, its oriental living room, Marcel's and aunt Léonie's rooms, the Weil's room, as well as the museum and the Nadar room, comprises a rich collection of artifacts connected to the author. Its visit is to be supplemented by the one of the Pré Catelan, exotic garden designed by Jules Amiot, and which became, under the writer's pen, Tansonville's and château de Villebon's parks.
Opening hours of the museum :
From Tuesday to Friday : from 14h15 to 17h
Saturday and Sunday : from 14h15 to 17h30
Closing period : from Décember 15th til January 15th, May1st, November 1st, November 11th.

Guided tours:
At 14h30 and 16h.
in July and August : additional visit at 11h.

Ticket prices : 7€
reduced prices (5€) for groups, students (under 25 years old), teachers, retirees over 60 years old, and job seekers. 
Free entrance for children under 18 years old, accompanying person for school groups, journalists and ICOM card holders.
Description of the house-museum (by Katia Gianfermi) ; Overview of the museum collection (on the site of the museums of the Centre - Val de Loire region)